Tweet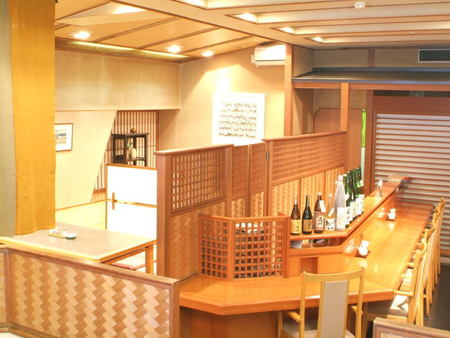 We have the taste of a long-established restaurant where the cook bases his craft on the use of ingredients as they are in season, and we welcome you to try. Always popular with the ladies is "healthful and delicious food" We pay careful attention to materials of the season so you can "leave all choice up to the chef" and also offer a broad selection of a la carte Western dishes. There is no charge for use of a private room in which you can associate with business acquaintances and hold your meetings, family parties and luncheons etc. Kai is proud of our reservation-course cuisine which changes every month but is always "Healthful and Delicious food" This course is for a minimum of two people and must be reserved two days prior to you visit.
French A la carte" for two or more, which you are free to eat with chopsticks, must be ordered three days ahead.



The store details
| | |
| --- | --- |
| Name | "Kai" |
| Address | Sukagawa City, Miyasaki-machi 41 |
| Hours | 11:30 to 14:00 18:00 to 22:00 (last order 21:00) |
| Closed | Sunday night and Dec 30-Jan 3 or 4 |
| Telephone | 0248-76-1121 |
| Fax | 0248-76-1201 |
| E-mail | info@hoteltoraya.com |
| URL | http://www.hoteltoraya.com/ |
| Parking | 40 spaces (Large vehicles too) |
| Directions | 5 min by car or 15 min on foot from JR Sukagawa Station; 8 min by car from Sukagawa IC; 20 min by car from Fukushima Airport/ |
| Credit Card | Yes |
| Smoking conditions | Smoking is allowed. There is a no smoking room, however. |

There is a case unlike a placed amount of money.