Tweet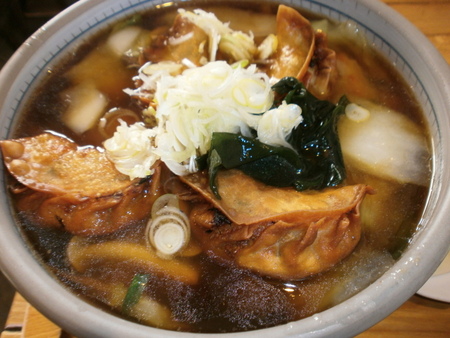 We are well established in Koriyama after many years. Our specialties are fried gyoza along with veggies on ramen, "Shiromen" There are four juicy potstickers on the noodles in every bowl of the simple soup in this unique menu offering. Salt, not soy sauce, makes the soup, so the veggies can set off the beautiful color. Noodles are midway between wide and narrow, and a little wavy. We get a nostalgic feeling when we eat. There are many kinds of ramen and meal sets with rice to choose from. Inside there is seating at three tables and a counter, and upstairs a tatami room with an at-home ambience. The place is non-smoking, so your kids are safe.


The store details
| | |
| --- | --- |
| Name | "Shiro" ramen |
| Address | Koriyama City, Tsutsumi 3-22 |
| Hours | 11:30 to 15:00 |
| Closed | Tuesdays |
| Telephone | 024-952-5855 |
| Parking | 6 spaces |
| Directions | Shin Sakura Street close to the Self-Defense Force Base |
| Credit Card | No |
| Smoking conditions | No Smoking There is an ashtray outside. |

There is a case unlike a placed amount of money.