Tweet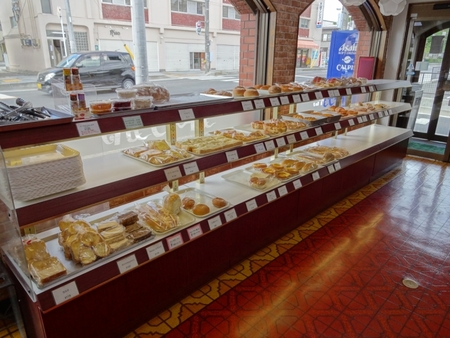 Gatonakaya is near Asaka High School. We make bread for their students as well as the elementary and middle school lunches. And we actually have a shop to sell our good things in the high school. We've been making bread for ages, and most citizens know and love us.
Of course we are popular, and especially our "Cream Box" From local customers who move elsewhere and surely miss this treat, people from outside our area hear that they can "experience this treat only in Koriyama" The thick-sliced bread has a handmade custardy cream for flavor. We've been making this and many other kinds of bread in the same way for 60 years since we first opened. The mellow flavor is our secret. On the 12th and 25th of each months, as a sign of gratitude for our patrons, we offer a 20% discount on bread and cake.



The store details
| | |
| --- | --- |
| Name | Gatonakaya |
| Address | Koriyama City, Kaisei 3-12-12 |
| Hours | 6:00 to 18:00 |
| Closed | January 1 |
| Telephone | 024-932-2133 |
| Parking | 6 spaces |
| Directions | Across from Asaka High School and a little farther up |
| Credit Card | no |
| Smoking conditions | No Smoking |

There is a case unlike a placed amount of money.